Hello!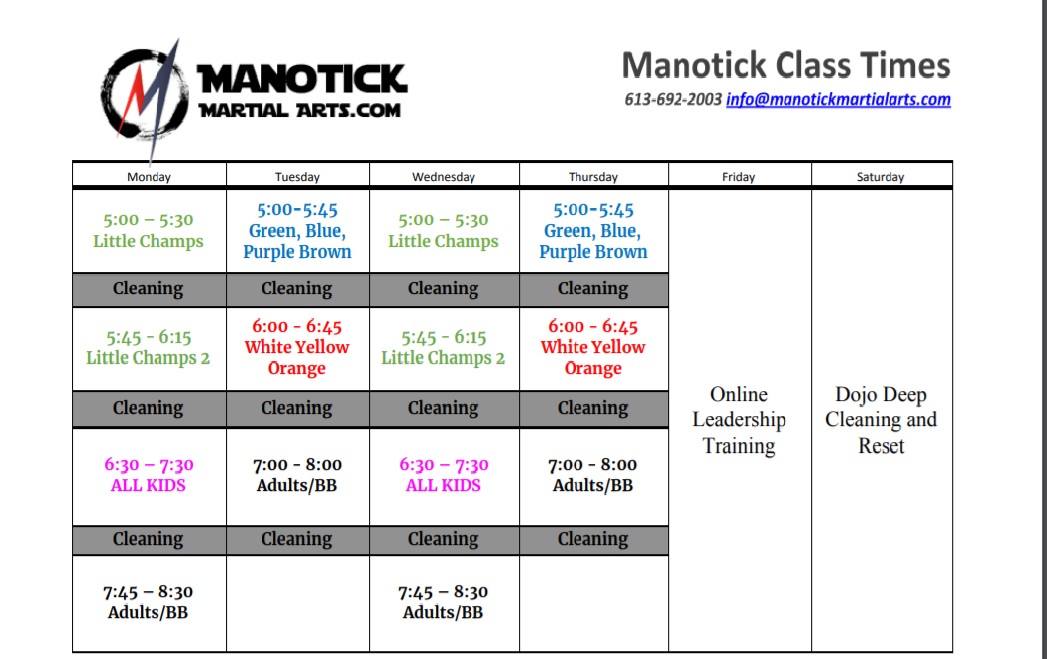 I truly hope that everyone is healthy and safe.
We are really excited to finally be able to open with some rules to ensure everyone's safety.
The basic rules all apply:
If you have NOT travelled in the last 2 weeks
You do NOT have symptoms of COVID19
You do NOT feel sick
You are NOT in close contact with anyone who has COVID19
You are NOT a high risk individual for getting COVID19
You have passed the first step!
Step 2:
We will be limiting the class sizes and are working on implementing them online to allow pre-booking for classes.
We ask that you wait in your car or outside until your time slot.
Parents will be asked to drop their children off and wait outside or come back to pick them up.
Bring your own mask.
You MUST wear a mask when entering and you may remove when you are instructed to IF you wish. You MUST put it back on when leaving the dojo.
Come in your gi. The change rooms will be closed.
Sanitize your hands as you enter.
We will check your temperature and approve your admission to class.
We will take care of attendance so you do not need your cards.
Remove your shoes and enter the dojo
Take a 30 second to minute to wash your hands in the sink.
Please line up on a designated marks on the floor closest to the back of the dojo.
Wait to be bowed on the mat.
Follow all instructions that the Instructor gives you.
Remain 2 meters (2 mats) away from others if possible.
Water breaks will be given please wait until you are told.
Please bring your own or ask to purchase one from the instructor
Washrooms are for emergencies only. Please use yours at home before you attend.
At the end of class we will be exiting out the dojo closest to the office side.
Please sanitize your hands, collect your things and leave in a orderly fashion.
We will be implementing new rules and changes as Ontario Health updates us. We are working to getting back into regular training but we are only allowed to do what we are told at the present time.
Check out the videos on the facebook page.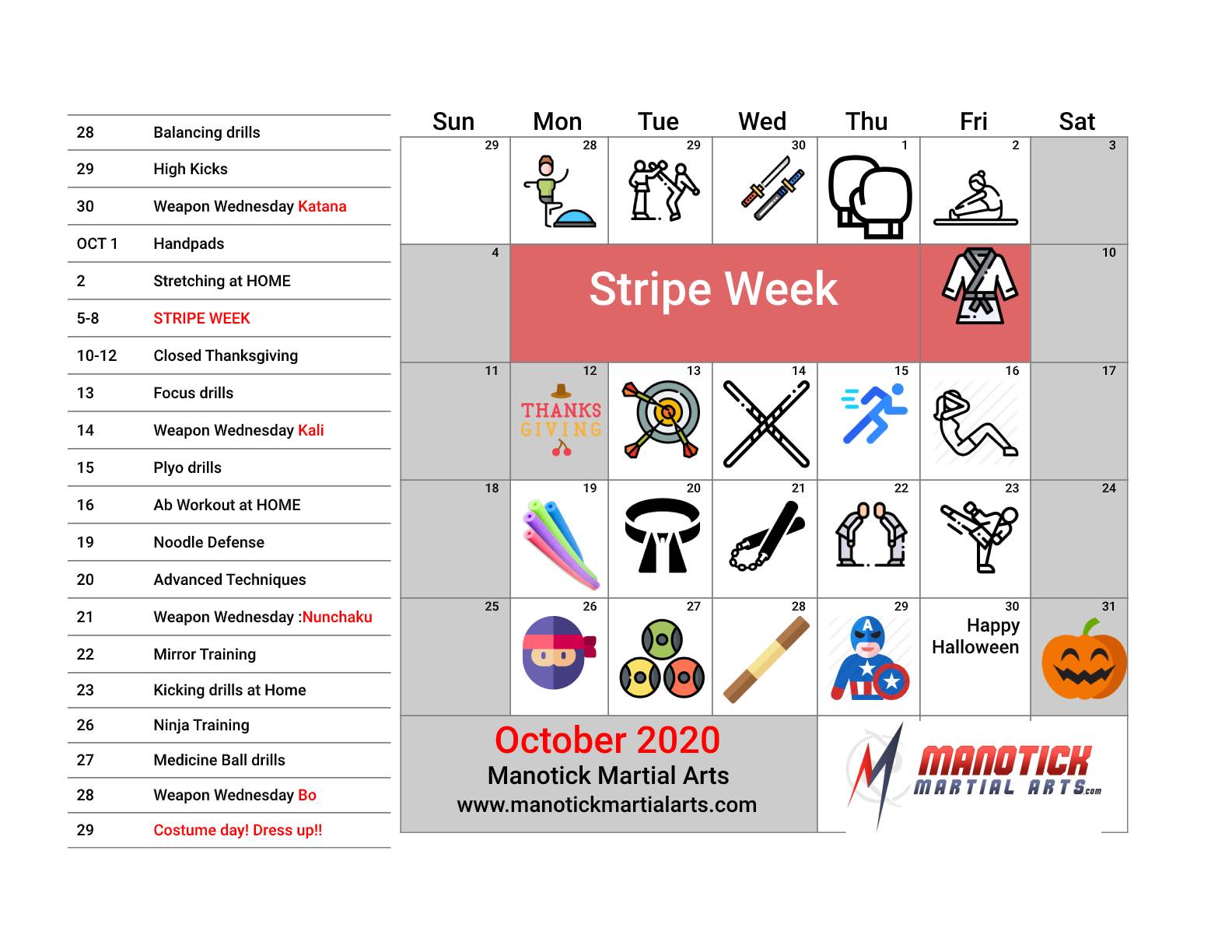 Thank you and I look forward to seeing you all again.
Brian Aylward Shihan and the Manotick Team
SEE MASKS ARE COOL!!